Although I have been speaking before groups all my life, my story has allowed me to speak all over the country about how we can heal from traumatic loss.  It has been a privilege to hear and speak into other people's stories, bringing hope in the midst of their struggle to find a new normal.
While each presentation is tailored to the individual audience, some things apply to all of us: things like the importance of forgiveness, trusting God when it doesn't make sense, and the need for emotional and relational healing. And, especially, to understand that our losses are never just about ourselves: They have purpose, if we let God use them.
Often I speak with my wife Tanya, who is also a minister and speaker, and co-directs our Non-profit Bigger Picture Ministries.  Tanya has incurred much significant loss in her life as well, and our combined stories are a powerful proof of God's healing and grace.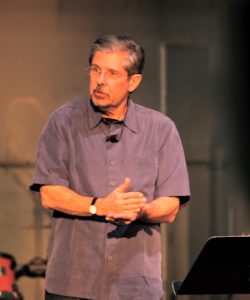 Speaking Topics
Kent speaks to organizations, churches, retreats, workshops, and conferences. Topics include:
-Forgiveness and Healing, joint message with Tanya Whitaker
-Faith In The Dark
-Storm Warning (for Men)
-Forgiveness and Faith (for Youth Ministries)
-"Story" Workshop, with Tanya Whitaker